OneNote - Tips and Tricks
This pages collects my tips and tricks for the changes I usually do to customise my OneNote Desktop.
Setting up the Quick Notes section
I like to have all my quick notes save to a specific location independently of which computer I'm using. This location can be customised in the following location: File > Options > Save & Backup > Select Quick Notes Section > Modify > Select
Remove link when pasting from the web
When pasting, the default Paste (Ctrl + V) behaviour is to include a link to the source webpage from where the text was copied.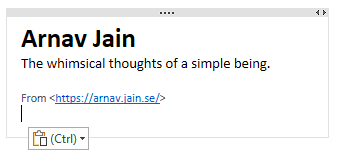 This functionality of including the link can be changed in the following location: File > Options > Advanced > Uncheck Include link to source when pasting from the Web > Ok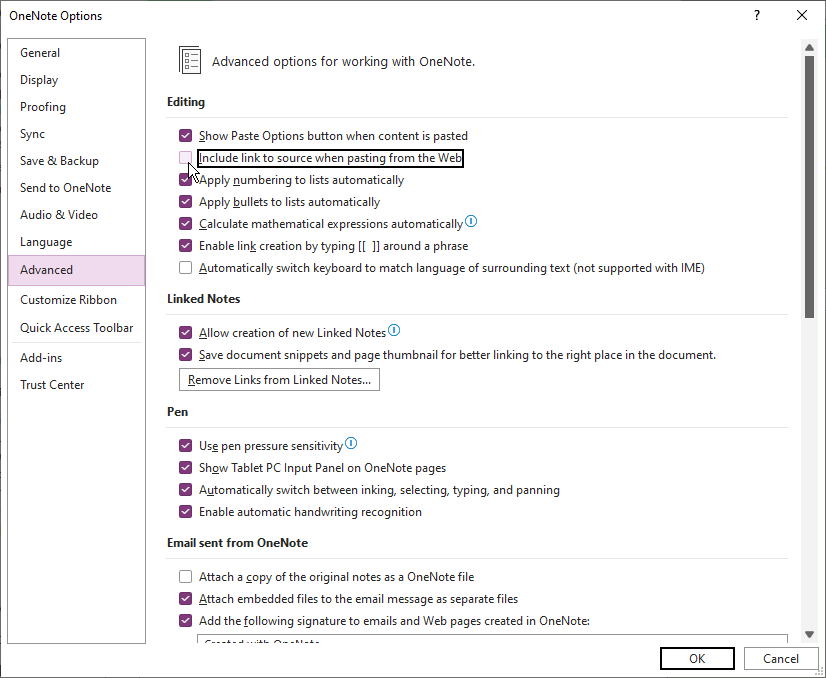 The same text pasted in as above then looks like this: