Enabling Firefox Desktop Notification
All modern web browsers support notification functionality to show web/push notifications sent by websites or extensions. Some web browsers also support showing this notification using the Windows 10 native notification system (Action Center). I finally discovered how to enable this in the Firefox web browser.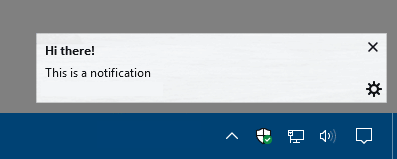 Open Mozilla Firefox and navigate to the address about:config.
Accept the warning if required.
Set alerts.useSystemBackend to True, either by double clicking or pressing the toggle button.
Enjoy the desktop notifications.